by Fizzy Devlin, age 7
Fizzy visited the Hiller Airplane Museum with the Wilkinson School on April 29, 2002.
Click here for a report on a trip to the Yucatan by the same author.

The first place we went to was the construction shop and there was a helicopter without part of the metal on it.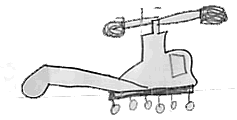 | | | |
| --- | --- | --- |
| | The second place was an airplane nose that we went inside of and there were about a billion buttons and a captain's seat and a co-pilot's seat and a nice guy came in and told us about it. | |
The third place was a play place and there were model airplanes that we played with and there were little planes that we could sit on and drive around.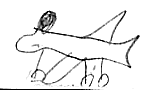 The fourth place was where you could see really old airplanes and blimps.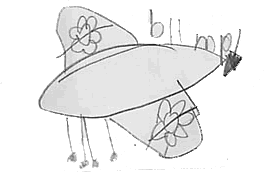 And, in the same place, we got to go in a helicopter and steer it and it was like a game.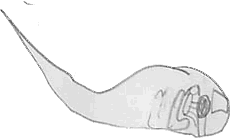 | | |
| --- | --- |
| | And then we went upstairs and went into an airplane cabin and I was captain and we learned a bunch of stuff. |
And then we went to the gift shop and I'm going to get a compass. And I'm going to have a lot of fun with it.
Hiller Airplane Museum