<![if !vml]>

<![endif]>
UltraCade wins the game by taking a different path to players' hearts
by Joe Devlin
When UltraCade Technologies was ranked 48th in the PriceWaterhouseCoopers listing of the fastest-growing new companies in the United States, it confirmed the company's status as an overnight success.  Founded in 2002, UltraCade exceeded $5.9 million in revenue in 2004.
But, as with many overnight successes, it was a long time coming.
It all started in 1989, when a young engineer named David R. Foley sold his first company to devote time to his passion -- video games. In 1995, Mr. Foley's Urban Strike game sold 750,000 copies in its first six months. But that same year, Sony introduced the PlayStation gaming console.
Creation of the retro gaming paradigm
Rather than risk his company in the winner-take-all world of PlayStation blockbusters, Mr. Foley went looking for a safer route to success. He still liked to play older, graphically simpler games like Asteroids. Betting he was not alone, he refocused his company to serve older gamers.
Mr. Foley merged his company with Quantum3D, a graphics card manufacturer that provided necessary hardware expertise. In 2000, he shipped the first UltraCade game machine.
Reaction in the gaming world was positive, but Quantum3D decided to give up gaming to focus on military simulations.
Mr. Foley lacked the clout to stop that sale or to steer the direction of the new company. By 2002, it was bankrupt.
UltraCade emerges from the ashes
Twice burnt, Mr. Foley founded UltraCade Technologies to carry his vision forward. To finance the start-up, he consulted for other game companies while he re-assembled the necessary patents and pulled his team back together. In spring 2003, with unpaid help from old employees, Mr. Foley reintroduced a new UltraCade machine.
"In the past, management was always looking for a quick in and out -- sell the company or go IPO tomorrow. Not a good approach if you want to build a lasting business," says Mr. Foley.
UltraCade's Arcade Legend's machines have become common fixtures in pubs everywhere. They may look like other coin-operated machines, but each houses almost a hundred classic games like Asteroids, Centipede, and Mortal Kombat.
"With each passing year, our audience of older gamers keeps growing. What's more, older players have disposable income, providing us with a significant side business selling $3,000 home versions through retailers such as Costco and catalogs like Hammacher Schlemmer."
Racing into a new market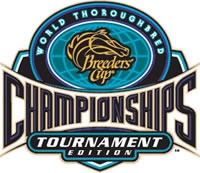 Having conquered the world of retro gaming, UltraCade is now pursuing a new niche.
For years, a golf game called Golden Tee has been the big earner in the bar and tavern scene. In April, 2005 UltraCade mounted a challenge: Breeders Cup: Tournament Edition. This is a horse racing game that allows players to breed, train and race thoroughbreds against the computer, players on other local machines, or players from around the world via real time-broadband links.
Half a buck buys you a loyalty card that holds all your horses' statistics and lets you race any horse in your stable on any Tournament Edition machine in the world.
UltraCade has worked hard make to the game engaging for all levels of players. Charging a small fee for loyalty cards provides incentive to play again and again. UltraCade handicaps races, matching similarly ranked horses for competitions to keep races exciting. Owners of top-ranked horses can choose to compete in regularly scheduled cash prize tournaments.
"In the world of coin-op, any machine that pays for itself within 20 weeks is considered worthwhile," explains Mr. Foley. "Breeders Cup machines sell for $6,000 and take in $500 to $1000 a week. Do the math and you see why they sell so well. Golden Tee sold 100,000 units in eight years. We are betting Breeders Cup will supersede that number in two years."
Retaining Control of the Company
Mr. Foley has taken steps to ensure he never loses control of his company again.
"Right now I have 100 percent control. We don't offer stock options because I don't plan to take the company public or sell it. At the same time, I realize that my 64 employees are my most important asset. We stay in the Bay Area because that's where the biggest pool of talented game people lives. To keep those people, we offer five weeks of vacation, a great profit sharing plan, and reasonable schedules. After three years in business, only three people have resigned. I am also working hard to build a new generation of talent by pairing each paid college intern with an employee who has been around the block a few times."
With good people and a well-researched pursuit of a well-defined niche, Mr. Foley hopes that UltraCade will be in the race for a long time.
Joe Devlin is a Silicon Valley-based writer.